Update: Easy Content Upgrades is now available to purchase here!
Easy Content Upgrades has been my pet project for the last few months. It's crazy close to release and I'm excited to tell you what it's all about!
What is Easy Content Upgrades?
Easy Content Upgrades is designed to make it as quick and easy as possible to add content upgrades to your blog. It's designed for two sorts of people:
People who create a lot of content upgrades.
People who don't want to have to login to their newsletter provider every time they want to add a new upgrade.
Easy Content Upgrades allows you to add downloadable opt-in incentives to your blog without ever leaving WordPress.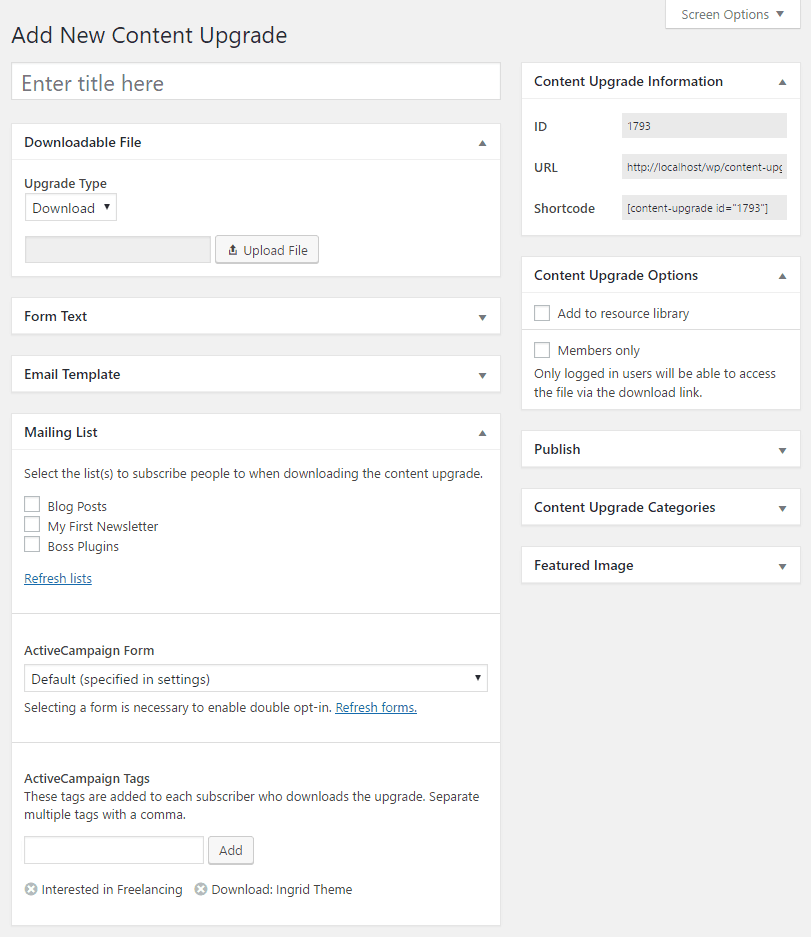 How does it work?
Upload your content upgrade file directly through WordPress using a simple form.
Select which list(s) to subscribe people to through your chosen email marketing provider.
Easily add the content upgrade form shortcode to any blog post or page.
Your viewer sees the opt-in form on a page and can enter their email address to unlock the upgrade.
The plugin does some quick checking behind the scenes. If the entered email address is already on your mailing list, they get the download instantly. No fuss.
If the person ois not yet subscribed, the download link is emailed to them only after they've completed the double opt-in.
Customize your own opt-in forms
Easy Content Upgrades comes with a cool form builder. It's built into the Customizer so you can see your changes exactly as you make them. The plugin comes with three pre-made designs, or you can completely make your own.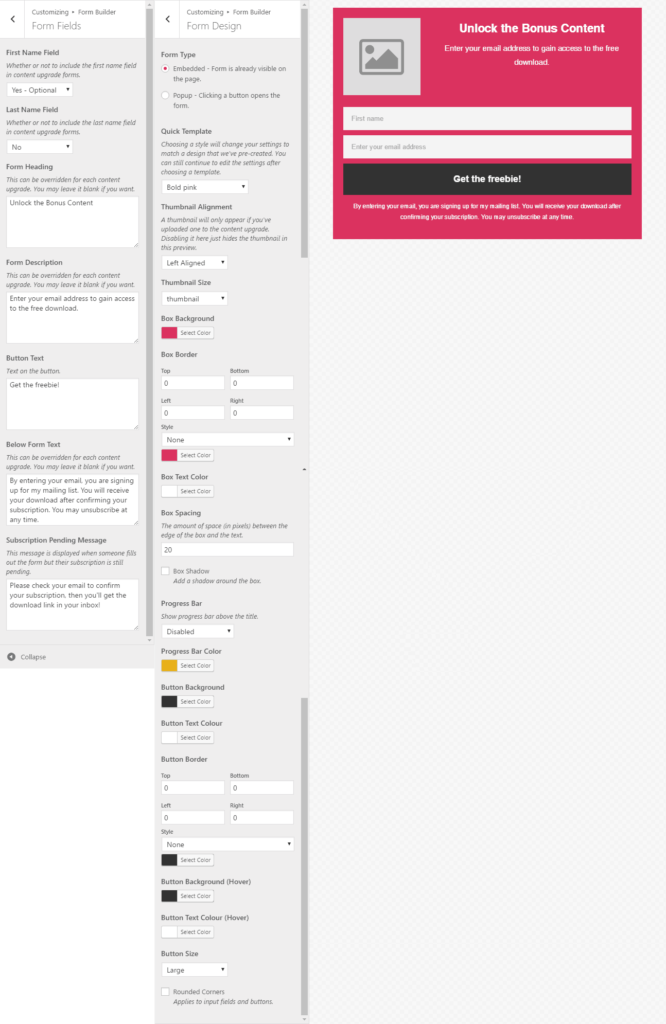 Which email providers are supported?
Right now the plugin integrates with ActiveCampaign, MailChimp, and MailerLite. I have plans to add more later on, but my first priority is getting the plugin polished and released with the existing providers. 🙂
Available now!