You can easily move your Easy Content Upgrades settings between WordPress installations by exporting and importing them.
To get started, navigate to Easy Content Upgrades > Tools. On that page, click the "Import/Export" tab at the top.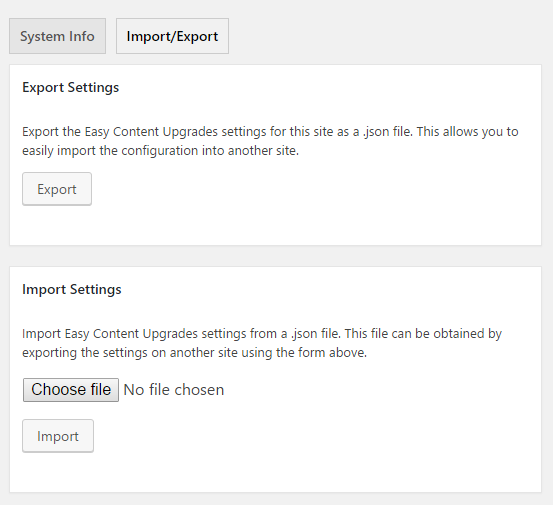 Simply click the "Export" button to export your settings to a file. You can save this file on your computer.
To import, simply use the file browser to select the .json file you saved. Then click "Import" to import those settings.