The first free Boss plugin I decided to make was a simple plugin to help you automate your affiliate disclosures.
This plugin allows you to set a global disclosure message, assign that message to one of your blog post tags (like "Affiliate"), and the disclosure message will automatically be added to all posts with that tag. Super nifty!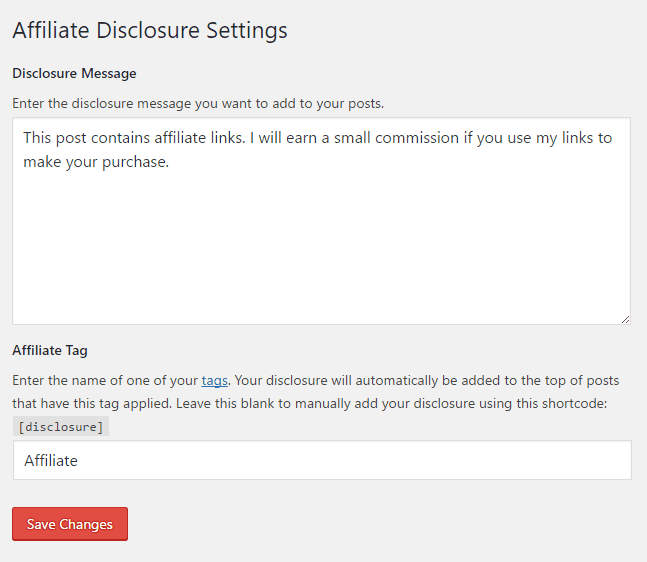 Alternatively, you can choose to display the disclosure manually with a shortcode.
Check it out for yourself! 🙂